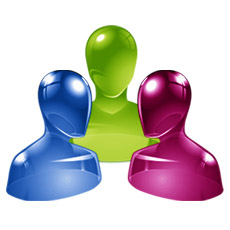 Orange Courier Service seeks to contribute to the community in which we live and work in a number of ways.
In addition to providing employment opportunities and minimising our environmental impact, we support a variety of local community initiatives and national charities that closely represent our values.
Every year Orange Courier Service receives a large number of requests for charitable donations to support the activities and initiatives of not-for-profit organisations across the country. Unfortunately we can't meet all of these requests.
Who is eligible?
We Fund
Organisations that are endorsed by the Australia Tax Office as a Deductible Gift Recipient (DGR)
Projects or events that take place in the communities in which we operate
Charitable organisations that provide direct community service
We Do Not Fund
Programs with a political or sectarian purpose
For-profit projects or activities
Endowments or memorial campaigns
The creation or repair of statues, monuments, art work or beautification projects.
Evaluation Criteria
Orange Courier Service evaluates proposals based on the following:
Programs / projects that align with Orange Courier Services values
Organisations that provide direct-impact programming delivered to the end user
Priority is given to organisations with which Orange Courier Service employees are currently involved
Please download, complete and submit the Donation Application Form.
See also: